Venue and Host city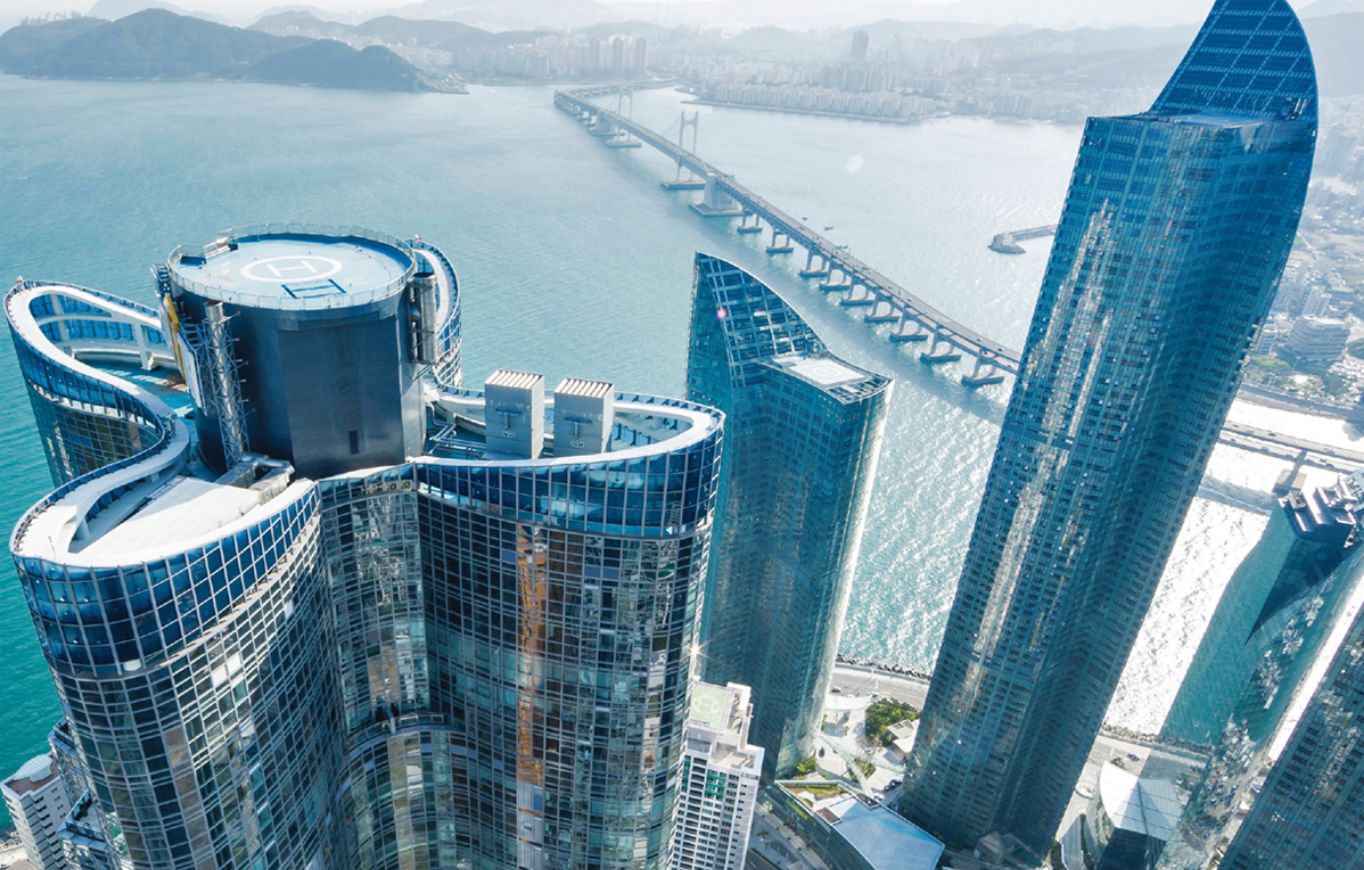 Busan, the City of Congress
The beauty of Busan goes beyond the scenic beaches, stunning skylines, incredible food, diverse natural scenery, world-class infrastructure, historic wonders, and endless shopping.
Visitors who have walked the maze of city streets, hiked the myriad mountain trails, or relaxed on the sandy shores will agree that what sets Busan apart is that the elements of any great city are all combined here.
A long history and a bright future
The area traces its history back to the second century, when Busan was known as Geochisan, or "Rough Mountain." A royal decree in the 15th century designated Busan as the primary trading port with neighboring Japan. It has since grown into the world's fifth busiest port and has emerged as a global hub for travelers and business people from around the world.
Throughout Busan you will see the charismatic contrast of old and new, whether you are standing beneath the towering skyscrapers of Marine City or beneath the great Buddha statue at Yonggungsa Temple. Whether shopping the ultra-modern Shinsegae Department Store or the historic Jagalchi Market, this blend of history and modernity is a big part of what gives Busan its charm.
The seaside advantage
One of Busan's major draws is its beaches. What better way to relax after a long day of meetings than by soaking up the sunshine, lounging under a beach umbrella, or feeling the warm sand and cool water beneath your toes?
Visitors can enjoy a range of water sports, from sufing to jet ski and from sailing to scuba diving, at one of the five main beaches around the city. There are also hours of coastal walking paths to be traversed, offering breathtaking views of both the city and the ocean from every angle. Hiking is the most popular pastime here in Busan, and it won't take long to see why, once you step foot onto the coastal and mountain trails. And, of course, let's not forget the seafood. Busan has a long history of fishing and feasting on the ocean's bounty.
Those centuries of experience have led to a diverse seafood menu and a culinary mastery that makes seafood dining in Busan an experience that is not to be missed. The city also offers several scenic tributaries, including Korea's largest river, the Nakdong river, which winds its way across the Korean Peninsula for 525 km.
Climate
Busan enjoys a temperate climate with mild winters compared to the rest of the country and warm summers to enjoy her many beaches.
Wi-Fi heaven
Busan has become one of the world's top locations for staying connected 24 hours a day, with free Wi-Fi in key locations throughout the city.
BEXCO - a world class venue for IMC20
The BEXCO integrated venue design ensures that all facilities, including conference and exhibition space are within close proximity for IMC delegates. In line with the IFSM site requirements and for optimum delegate flow and integration of activities, we suggest the following spaces for use at BEXCO in 2023.